Faculty Department of Project Supervisor:
Faculty of Engineering and Natural Sciences
We clone and produce recombinant proteins in E. coli for different purposes. One of the things we are
interested in is observing if (and how) the natural properties of bacteria change depending on the foreign
proteins that they synthesize.
One of the proteins that we work with is an iron-binding protein (FBP), when synthesized gives pink/red
color to bacteria. In this project you will quantify and compare growth of wild type and FBP synthesizing
bacteria in rich and minimal media. You will determine the effect of changes in the amount of iron in these
media on bacterial growth, you will learn to isolate FBP from bacteria and you will study if FBP produces
any magnetotactic effects in these bacteria.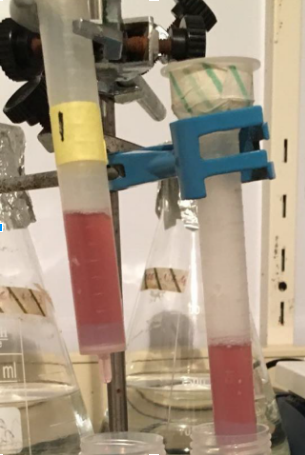 Related Areas of Project:
Molecular Biology, Genetics and Bioengineering
Materials Science ve Nano Engineering
About Project Supervisors
Zehra Sayers
Molecular Biology, Genetics and Bioengineering,
Sabanci University
Orhanli, Tuzla, Istanbul 34956 Turkey
Office: FENS 2087
Phone: +90-216-483-9509
E-mail: zehra@sabanciuniv.edu