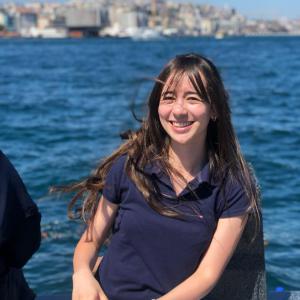 Ibtissam LIEDRI
Ecole Nationale Supérieure d'Informatique pour l'Industrie et l'Entreprise (ENSIIE)
2018-2019 Summer
The PURE program was one of the most amazing and life-changing experiences of all my life.
Coming from France to participate in the PURE program, I'm also grateful for the Sabanci university administrative staff who was very helpful and made my stay at the campus an enjoyable experience, and for the whole PURE community for all the insightful seminars.
Special thanks to all the people who worked with me during my internship.  I learned a lot from my supervisor, who has been a fantastic friend and project mate. I have spent my time very efficiently with the rest of the team. This internship experience would have never been successful without them.
Thank you all my friends that I made during these three months, for the experience and the travels done together, for those moments that I will cherish all my life.
Thank you PURE, Thank you, Turkey.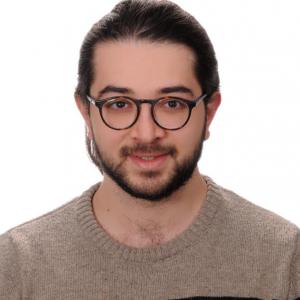 Onur BAL
2017-2018 Summer
PURE Program benefited me in more ways than I could have imagined. First of all, as a student, I was very much interested in the field of social sciences. I got the first-hand experience in how research in this field is to be done, having become part of a team of hardworking students under the guidance of our amicable professor at Sabancı University. The research was not a 'quasi-research' to teach us the ropes. We got to work with raw materials recently discovered by our professor. The data for the project had not been seen by anyone else in the world except for us, which holds great potential for further research and publications as they were multi-disciplinary. I also quite enjoyed my time on the university campus and made some lasting connections with both professors and students alike. I am glad to have been a part of the Program, and would earnestly urge students from all kinds of fields and universities to apply for a research program that fits their interests; there is undoubtedly much that they will gain in return.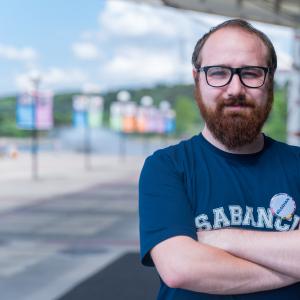 Selman Bilgehan ÖZTÜRK
2018-2019 Summer
I think the best way to learn is to pursue a problem. I see this as a kind of detective process. The fact that there are professionals who guide you through your research saves you from your prejudices and educates you on how to address a hypothesis academically. The PURE project contributed a lot to me in discovering my interests and gaining academic research skills. The PURE project that I involved in was helped me learn methodologies in history that I didn't know before and that you probably wouldn't learn in regular courses. I learnt how I could move away from information provided merely by books and articles, evaluate different interpretations, and incorporate primary sources into our research. The PURE process was not limited to the summer, it became a long-term study that went all the way to the Netherlands. I also met new friends from different universities and different fields. I also learned a lot from them about the disciplines they study in. What attracted me most was attention of professors and the importance they attached to my ideas. The satisfaction I got from this situation was priceless.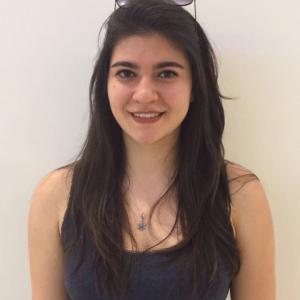 Ceren ALGANATAY
2017-2018 Summer
My internship experience in PURE was one of the best memories of my life. As a future scientist, it is really important for me to work in the lab and learn to do stuff on my own. This includes coming up with a research question, doing the background research, designing the experiment, doing it, and presenting the findings. I was accepted to PURE at the end of the second year of my undergraduate education, and I found an opportunity to do all these things on my own. It was incredible not being a part of it but doing it all by myself.  I'm fortunate to have had this experience as early as this in my career, and I believe it helped me a lot to improve myself as well as to understand that research is my passion. I voluntarily spent hours in the lab, did additional experiments, and really enjoyed it.  I also had the chance to attend different workshops, which taught me a lot of things. With the help of these workshops, I learned how to present my work in a poster, how to clearly and effectively write my report, etc. Last but not least, PURE wasn't only about the research, I met a lot of colleagues, which will be beneficial for me in the future and I believe some of the friendships I had there will last all my life.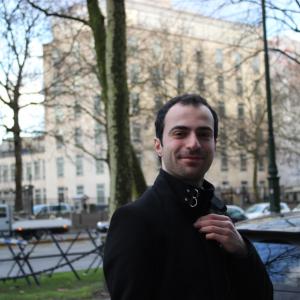 Sinan KARAOĞLU
2018-2019 Fall
I worked in the project titled "Migration, Refugees, and Asylum-Seekers: Turkey and the EU in a Global Crisis." My main task was to research the main migration hotspots in Latin America, refugees' routes in the region, and how these routes were related to the EU. Collecting data from the UNHCR and various sources, I learned how to analyze and visualize data, comparing it with other parts of the world. The project was not all about conducting research: Managing the process with the supervisor and other counterparts, writing short reports, and concluding good remarks taught me how social science research could be done within the framework of a specified topic! I want to thank the PURE team and my supervisor for providing this opportunity!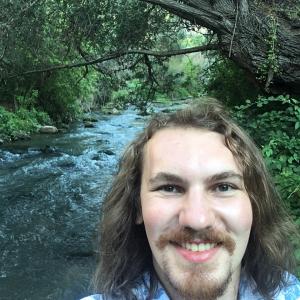 Samet ÖZCAN
2017-2018 Summer
I was a participant in Experimental Evolution research as a Computer Engineering student. It may sound extraordinary, but this experience was unmatched for me. Since I am also interested in MBG and particularly in Evolution, Sabancı University is the best address considering the importance of multidisciplinary research.. The second feature which differentiates Sabancı University from the other universities in Turkey is the undergraduate research culture, which is another unquestionable requirement of modern university education. The university provides high standard research opportunities and scientific experience to its own students and students from other universities, something that I highly respect. 
I was lucky that there were three more members of the team who were as motivated as me, and our supervisors were very helpful, generously guiding our research projects. Therefore, I widely and intensely experienced teamwork and scientific research at the undergraduate level. I discovered my most profound passion as well, which resulted in 10-12 hours of working in a day. We got successful results at the end of PURE and were accepted to an EMBO conference to present our projects two months later. The unique academic culture and opportunities and the achievements we gained were extraordinarily motivating and unforgettable for me. I have been shaping my academic life accordingly and planning to apply for a master's program at Sabancı University in the future.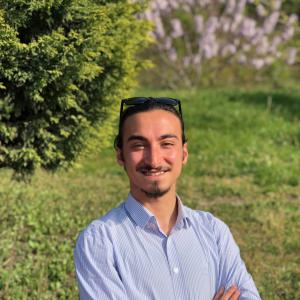 Osman Kara
2017-2018 Summer
The PURE process was perfect for me. I had the opportunity to work in great laboratories in a real academic environment. I had quite a pleasant experience with good academic staff and very friendly and cooperative student group.
Hummaira Banu SIDDIQUI
İstanbul Bilgi University
2017-2018 Summer
The program was informative and proved to be an excellent opportunity for research for undergraduate students. Working with a professor on patient-specific implant designs taught me the process of research, the approach one must employ, and how to compile results into meaningful data. The professors and staff were very cooperative and helpful. The facilities provided by the University were superb. They were all very cooperative, and the experience was very informative and enjoyable.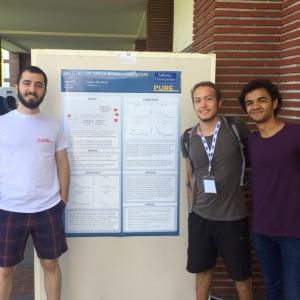 Egemen ERTUĞRUL
İstanbul Kültür University
2017-2018 Summer
As a senior student from another university in Istanbul, I took part in the PURE program as an undergraduate researcher. It was a delightful experience to work on a given research topic as a team under the supervision of a highly-qualified professor. Throughout the workshops, I have gained deep insight into carrying out excellent research, along with useful methods and processes. Thanks to this great program at Sabancı University, undergraduate students from Turkey and all parts of the world can know more about conducting research and find the motivation to make a scientific contribution in their field.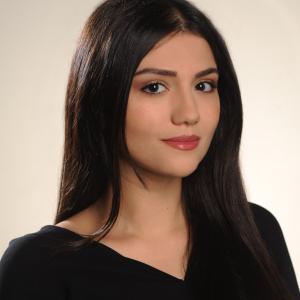 Pelin YÜKSEL
2019-2020 Fall
I attended the "Developing plant root imaging methodology using microfluidic platforms" project. Due to being an interdisciplinary project, it enabled me to work on both biology and mechatronics together and also helped me to discover and practice what I am interested in working on. With this project, I learned in vitro plant propagation and germination much earlier than my other classmates. Also, it contributed me to understand and comprehend my university courses more intensely. Also, I learned to use SolidWorks to draw the models for in vitro plant germination and to observe the root development of the plants. I worked every week in the laboratory. Sometimes I visited the laboratory more than twice or three times a week because the project always excited and inspired me for its future applications. PURE allowed me to take the first step in this research. I am very enthusiastic and interested in continuing and improving the project.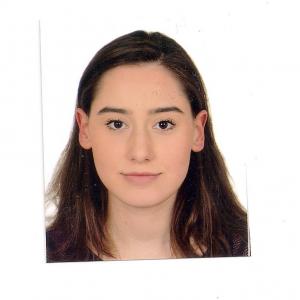 Çağla SİPAHİ
2018-2019 Summer
I have attended two different PURE programs up to now, and I have to admit both of them were wonderful. Spending some quality time with my friends while working in a lab environment is killing two birds with one stone. Also, I met new friends that turned into real friendships. We still talk and inform each other about developments in the science world. I attended exciting seminars that broadened my mind and made me gain a new perspective. I have worked with admirable professors who gave the best advice about how to become a scientist and an engineer. Overall, I would suggest new students participate in PURE, especially in the summertime.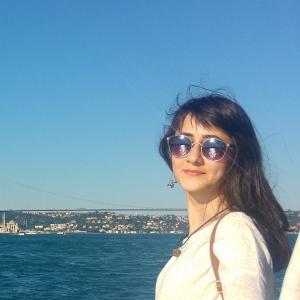 İlknur Şafak DEMİREL
2017-2018 Summer
PURE was quite more than my expectations. I have learned a lot. Our project was iron-binding protein production in bacteria and optimization of it. In the laboratory, we, ourselves, performed almost everything, by the lead of our supervisors who always mentored, explained, and taught us the project and experimental procedures. I am grateful for their immense support and kindness. It was a hands-on experience and indeed developed my wet-lab skills. Thanks to this research program, I can shape my desires about my future career according to the ideas I have about the projects and managing the lab and experiments.
Moreover, project and poster presentations were very improving experiences. Besides, all these interdisciplinary seminars were outstanding opportunities for networking and to have new friends. Thanks to the supervisors and all the PURE team!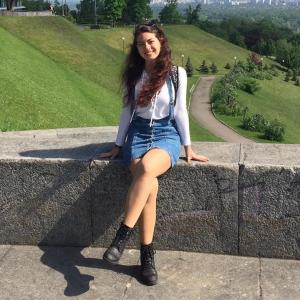 Öykü OKUR
2018-2019 Summer
I am a molecular biology and genetics student and did my second-year summer internship at the end of my first year in a project. The best thing about the PURE is that it can match you with the project you want and the instructor with a suitable candidate for their research. I wasn't able to find a project on my own, but I could select what I had an interest in from the program catalog, and I applied easily. Another motivation was being in Istanbul for me while studying. It was a beneficial internship since I used the library and had plenty of time to educate myself in different areas; I learned bioinformatics, which became a field that I can work in the future, traveled around Istanbul, and historical places in my spare time. Most important of all, I met with three close friends with whom I discussed different subjects of life. I still meet with them in Ankara. They are the best gain for me from PURE.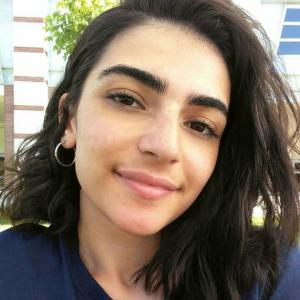 Sara Jiyan SÜRER
2018-2019 Summer
When I applied to PURE Program, I had little knowledge about coding except for some web development languages. I was in search of the field that I was truly interested in and that match my abilities. Thanks to this program and the project that I was part of I have learned a lot about the field and my interests. The PURE Program also thought me that I should study on a daily basis, how to write an article, a report, and how to prepare a poster. I have gained essential networks through PURE. It was an unforgettable experience for me. Thanks to all PURE members for this program.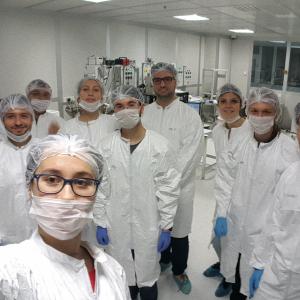 Ece ÖZDEMİR
2017-2018 Summer
I am one of the first students in PURE. I decided to study in the Materials Science and Nano engineering Program after my PURE project. I participated in 3 PURE projects and worked with two professors. I continue working with them. Thanks to PURE, I had a chance to get to know my colleagues, my professors, and PURE made me realize what I want to do in this life. I highly recommend PURE since it shows both what you like and what you don't like. It is an excellent opportunity to meet with a professor, meet with people from other universities, and get hands-on experience.